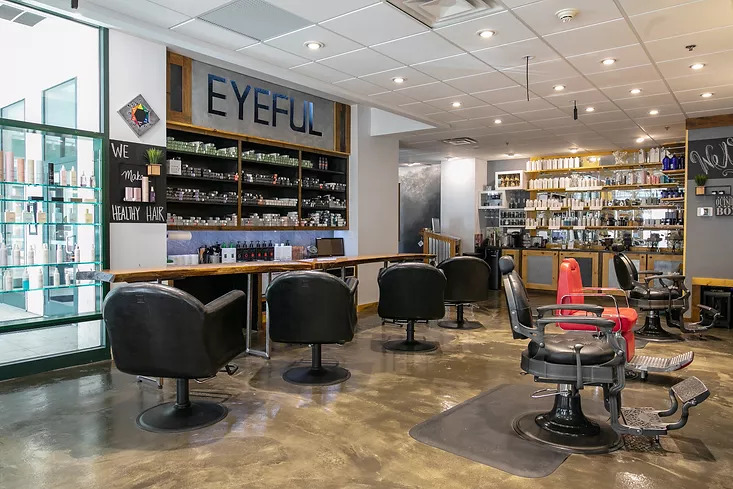 We strive to live with intention: our planet and the people on it are important to us, so we do what we can to protect it. We are skilled stylists working together to educate the future of our industry and our guests.
Creativity
We have created a team with a range of experiences and skills which keeps learning fun. At EYEFUL, we see continuing education as a vital tool that keeps our skills current and our styles fresh.
Freedom
We encourage a healthy work/life balance. As an employee you will have the freedom to choose your commitment level. Our tiered, level based system makes it easy to set and achieve practical goals.
Growth
Growth is a cornerstone of success: we will challenge you with guidance and goals to help you close the gap between where you are and where you want to be. We view growth as necessary to any stylist's career, whether it be a new technique, a different perspective, or a new take on an old skill.
Community
Community we are a stand-out in our community because of the community service and efforts to make our city better. We are a certified Green Circle Salon diverting 95% of our industry waste. We are committed to a beautiful planet.